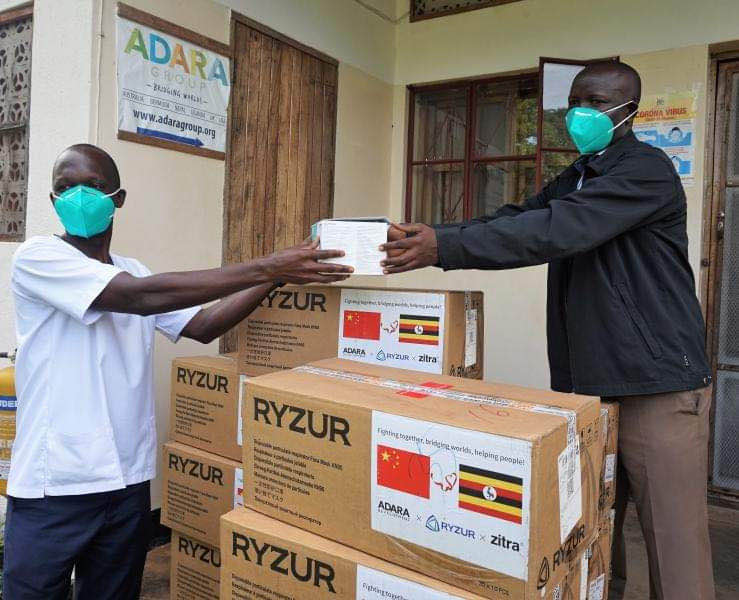 When a truck carrying 4,000 KN95 masks from Beijing arrived in Kiwoko Hospital this Tuesday, staff at the 300-bed central Ugandan hospital were both excited and relieved: they finally have the personal protective equipment (PPE) to prepare for COVID-19.
Kiwoko, which is about four to five hours drive from Kampala, capital of Uganda, lies in the country's Nakaseke district, an area of extreme poverty. Kiwoko Hospital serves a catchment area of approximately one million people, and cares for around 70,000 patients each year, the majority of whom are malnourished and as such are more susceptible to contracting the virus.
Since April, Adara, an Australian charity organization that has been working to provide quality healthcare to women, newborns and children in partnership with Kiwoko Hospital for two decades, had been trying to source PPE for the 400 staff in the hospital, until a procurement agency led them to two Chinese suppliers of face masks.
Upon learning that the masks were for a charity hospital in Uganda, the agency, Zitra International, also a Chinese company, immediately offered to donate 2,000 KN95 masks, half of the amount Adara was looking to purchase for that specific type of PPE, and Anhui Ryzur Medical Equipment Manufacturing Co Ltd, one of the suppliers decided to donate the other half.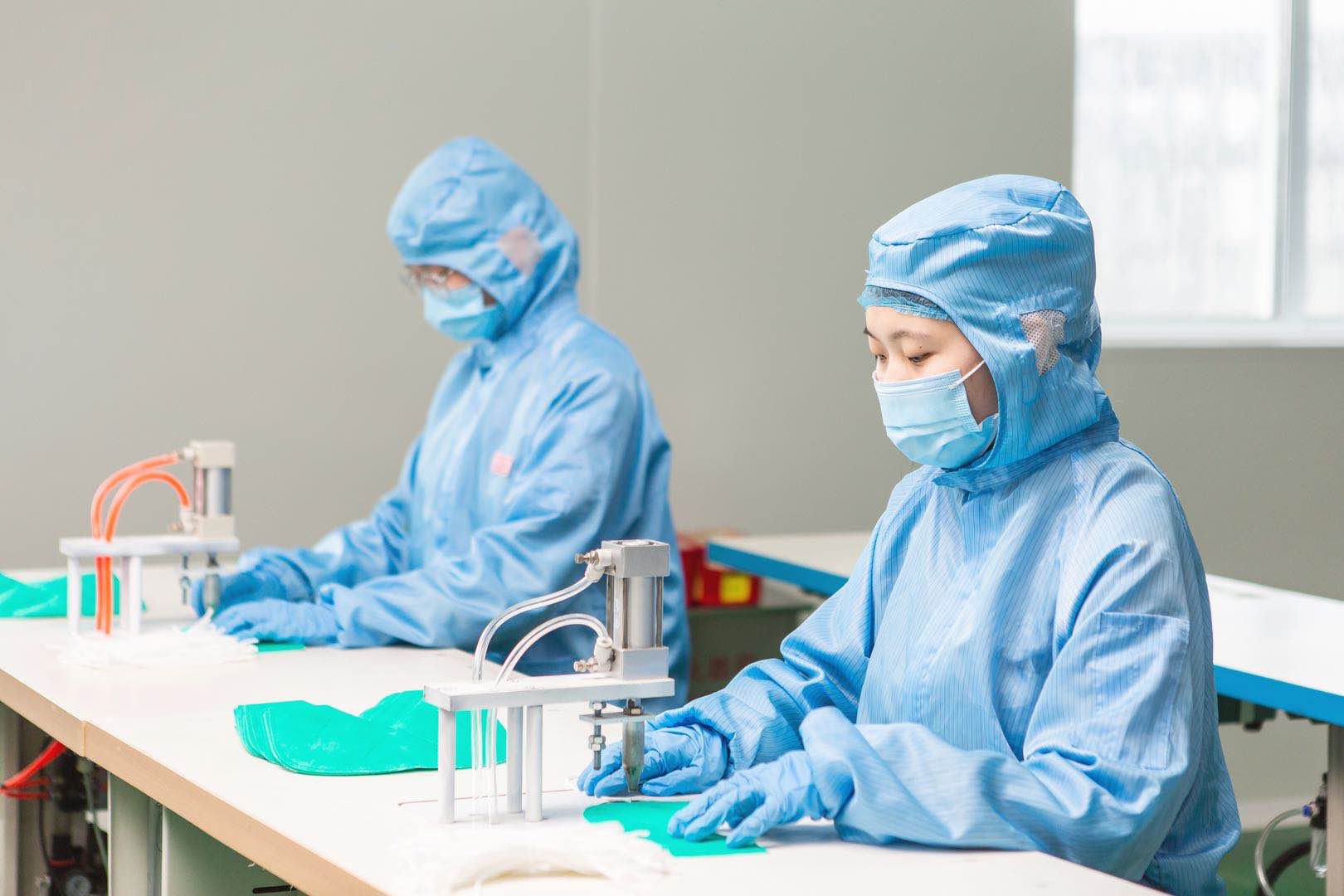 Workers at Ryzur Medical Equipment Manufacturing Co Ltd make KN95 masks. /Photo courtesy of Ryzur
"The African continent, as we all know, is relatively weak in its medical systems, so once there is an outbreak, the consequences will be unimaginable. We are honored to have participated in such a project and fulfill our corporate social responsibility," Ryzur told CGTN.
"There has been a lot of international media around China and PPE, much of it negative and misinformed," said Peter Osborne, a former Australian diplomat who helped Adara in sourcing the masks. He added that "under the radar, hundreds of thousands of pieces of PPE have been sourced and supplied to those in need by thousands of individuals and companies in China and all over the world, with no other purpose than to help others in need."
On the ground in Kiwoko, the hospital has already begun to screen all people entering the hospital and has set up isolation areas for suspected cases. "These are going to save many lives and we want to thank you so much. It's amazing to see how this all worked out," said Daniel Kubugo, Adara's Uganda Country Director.